12 years old:
Spoiler:
14 years old: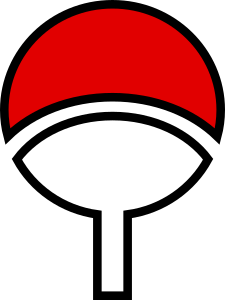 Name:
Uchiha Akihiro
Age:
12
Gender:
Male
Rank:
Jonin Head Strategist | A-rank
Title:
The Sparrow
Village:
Konohagakure no Sato
Bloodline:
The Sharingan
Experience:
Spendable|Total
825|4715
Ryo:
 1,069,150 ryo ryo
Skills:
GenjutsuNinjutsuFuuinjutsuSensory
Elements:
Fuuton

Katon

Jutsu:
S-rank
Spoiler:


Fire Release: Great Fire Annihilation
A-rank
Spoiler:


Temple of Nirvana
B-rank
Spoiler:


Wind Release: Spiraling Wind Ball
Demonic Illusion: Double False Surroundings Technique
Wind Release: Pressure Damage
Fire Release: Demon Lantern
Flying Swallow
Fire Release: Intelligent Hard Work
String Bean Binding Illusion
Kage Bunshin
Nadeshiko-Style Hardliner Gale Fist
Wind Release: Air Bullets
Wind Release: Vacuum Sphere

C-rank
Spoiler:


False Surroundings
Sly Mind Affect Technique
Wind Release: Great Breakthrough
Wind Release: Slash
Hazy Genjutsu
Genjutsu Kai

D-rank
Spoiler:


Temporary Paralysis Technique
Body Flicker
Demonic Illusion: Hell Viewing Technique
Shadow Shuriken Technique
Haze Clone Technique
Quick Jump (Custom)
Advanced Kawarimi (Custom)
Sparrow's Mirror


E-rank
Spoiler:


Body Replacement Technique
Cloak of Invisibility Technique
Clone Technique
One Thousand Years of Death
Rope Escape Technique
Transformation Technique  

Stats:
Strength
: D
Constitution
: D
Stamina
: C
Speed
: C
Coordination
: C
Intelligence
: S
Perception
: C
Unique Abilities:
One-handed Seals: Pretty straightforward. A player may weave hand seals with only one hand. This results in a one tier loss of Coordination for that hand regarding hand seals.
Genjutsu Prowess:  When using Genjutsu that don't involve his Doujutsu, Akihiro's Intelligence increases by one Tier, but his Perception decreases by one Tier.

Limit Break Points

Physical: 1

Technique: 1

Destiny: 1

Renown
: 0
Code:

[b]Update Type:[/b]
[b]Information:[/b]
[b]Link:[/b]
Last edited by Uchiha Akihiro on Wed Feb 06, 2019 5:07 pm; edited 13 times in total