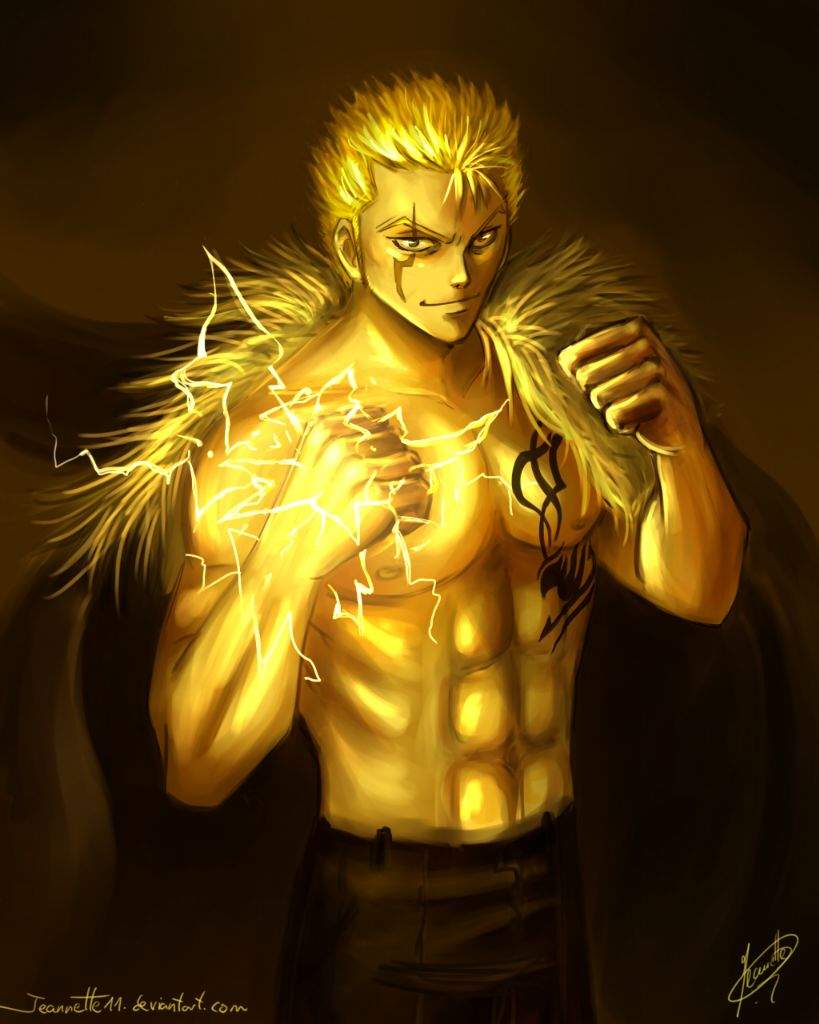 Name:
Mussuashi, Akuma
Age:
25
Gender:
Male
Village:
Kumo
Rank:
Jounin
Title:
Lightning Rod, Stormbringer, Thunder Sage, Thunder God, Lightning Dragon Sage, Storm weaver, Malefactor, Destroyer of Worlds.
Clan:
N/A
Bloodline:
N/A
Element(s):
Raiton
Skill(s):
Ninjutsu and Taijutsu
Stats


Strength:D

Constitution:D

Stamina: D

Speed: S

Coordination: B

Intelligence: C

Perception: D

1050 free exp
3 Points sacrificing for 1500 Exp
Total Exp used: 2,900/3000
Unique Abilities:Appearance:
Akuma stands six feet two inches tall and weighs two hundred pounds. He has fairly tan skin, blue eyes and blonde hair. His jaw is rigged, his face is extremely handsome. His eyes brows are narrowed and straight. Akuma is extremely muscular and his stomach shows it as well as his arms. It's as if his arms were made of pure steel themselves. (For readers it's a figure of speech his arms are not actually made of steel.)  His hair is flashy and messy. He wears simple clothing that either show off his muscles or a suit when he is at a wake or when at a party. However, he is never a fan of Suits. A part of that, his normal attrive contests of simply Pants, ninja shoes, pouches, kunai holster, no shirt, and a long fur coat of a Lion that he wrestled down with his hands and destroyed with Lightning. It's wool from the neck down and fur from the neck to to where the wrists are. He has a scar down his right eye, however, he is not blind. He could still see perfectly fine with both eyes. He does not carry a Kumo Headband. But he is very much a Kumo Shinobi. Just with Style.
History:
Akuma grew up without a father or Mother he was an orphan. His parents had died in battle. Non the less Growing up was hard. So Akuma kept to himself. He did what was best for him and at this point of his life he was selfish for anything and thirsty for raw power and prestigious. He did everything in his power to train, he asked the Jounin ninja to help him. Which they in turn did not and declined him telling him to. "Bugger off, or piss off mate." Leaving him alone. He realized he wasn't going to accomplish anything by rallying on another so he took his training by himself. He at the age of Six headed towards the Kumo Mountains and trained there, with weights. There had been a few scares in his life as he nearly was Killed off by a Fall. If it hadn't been for a Jounin whom had been there to save him. Also the one that informed him of the Ninja academy. Which he entered at age seven. Ninja Academy was an interesting aspect of his life.
People still didn't talk to him but this made him that much focus to train and learn new things. He trained his butt off and became top of his Class at the age of Nine he became a genin. He was given a squad leader and two other squad mates. In which he didn't get a long. It was a boy and another girl. Both falling head over heels over one another. Which made him itcky in disgust by such disgusting display of love it would have been a hindrance to the squad. It proved to be on a mission. They were tasked on a C Rank Mission on delivering a A Casket of Ramen towards the River Country. Enemies were bound to happen as listed by the Mission Detail. The two of them had been making out. When the three of them had been attacked. Akuma had to dropped the casket, smashing all the ramen, and failing the missions. Just to Save the asses of his teammates. From D Rank Gang Members. As punishment. He took both his squad members heads after taking care of the problem, in enhanced it with lightning, and snapped their necks. Such weakness and failure should not exist, roam, or procreate within Kumo. Those two were a waste of Sperm.
He hid their bodies, and cleaned himself off. Erasing his dna from them, making it seem like the Gang Members killed them and Akuma saved them but not in time.
He was given a squad mates. Which entered the Chuunin exams and became Chuunin at the age of Eleven. Once he became a chuunin, training, missions, and earning renown simply came next. He Earned the Name Lightning Rod by Cutting down lightning and using it as a Weapon, he got the Name Thunder Sage God by Summoning Thunder infusing it with his body and Blitzing a enemy field by himself.
Other then that he he became a Jounin at the Age of Nineteeen. His Jounin years are just as boring as the others years. Perhaps his only remarkable feature within this Section is when he lost a single fight and was given a scar. It was down with a claw. And his Eyes were closed take got, and if he hadn't pulled back his eyes would have been taken out.
Personality:
Akuma is an interesting individual. When his around people he is normally a loner and not very social. He is normally seen drinking the fine mead of Kumo's Bars and picking up fine women. When it comes to Genin he doesn't pay much attention to them or acknowledges them as human beings. Just those flys that pass by. He wishes what's best for Kumo and he intends to do it any way possible. While he follows orders he only follows them directly from the Raikage. anyone else who attempts to command him, would be ignored. Even the Council have no control over Akuma. Akuma respects people who have earned the respect, strong people, people who are worth acknowledging. While he does take on students to train them, his methods are more interesting, he is strict and a firm sensei. He doesn't like people who quit or give up. He hates whiners or annoying people. He hates people who act like adults when they are a nine year old genin. Thinking they are some bloody smart ass.
When it comes to the battle field. Akuma is a whole different beast. He is one hundred percent serious and he will do anything within his power to protect those whom are part of the Village. Regardless of how stupid or annoying they are. If they are part of Kumo he will defend them with his life. That is his duty as Master/Student. And as a Jounin of the Kumo village. He won't ever use one hundred percent of his power in combat unless it is needed to. Otherwise it would be a waste.
Roleplay Sample:
It was a lovely day in Kumo. Akuma was going to enjoy himself take some RNR. Honestly he needed it with all the BS he had endured over the years. Maybe he should hit up the bars. Oh wait it's still day time who drinks during the day?! Oh we know Kumo Men. They drink when their hungry and eat when their thirsty. That's the moment right? That nice Nordic theme. Maybe this was a bad idea after all to take time off for a day. He didn't ever do this. So this was going to be very strange and odd for him to do. His normal day was. Wake up, Shower, Eat, train, mission, come home, eat, shower, sleep rinse and repeat. He never took days off to relax unless it was a Saturday and Sunday and it was night time those are the days he drunk his heart out and picked up women. Those nice Dark Skinned women, yum yum yum. The fiery they brought in the bed. Was truly glorious in every inch of that word. Akuma sighed to himself. As he strolled off through the village. He saw children sparring, others played ninja the parents lectured their children that being a ninja was no joke nether a game. Mostly likely they were a Shinobi themselves.  But the young children didn't really understand.
Akuma ignored it for now. Not sure why he payed any mind to that. As he wondered off towards the Drunkran Lightning. Entering the place, it seemed dead as ever by day time. He took a sat on the stool and eyed the bartender. "Don't ask." He said. "Whiskey your usauly? Mister Devil?" he said with a chirpy sound. "Aye." AKuma replied. He was handed a half filled glass with whiskey. As he would place his right hand over the glass, enclosing the hand over it as he took a sip. "I hate drinking during the day. Why did I ever come here." He mumbled to himself in pure disappointment.
Last edited by Sithis on Fri Nov 10, 2017 5:40 pm; edited 4 times in total